Dentist in Doubleview
Find Care for the Whole Family With Dentist Perth
For four decades, Dr John Moran (Dentist) has served the greater Doubleview community, and can't wait to continue to do so for years to come. At Dentist Perth, our ultimate goal is to help patients achieve a happy, healthy smile that they are proud to show off. In addition to our Doubleview location, we're proud to offer other convenient locations in Sorrento and Wembley Downs.
Here, patients of all walks of life are welcome–from children to adults and seniors, and everyone in between.
Crafting Healthy, Beautiful Smiles
In our practice, we believe in correcting oral health problems at their source instead of simply masking them with cosmetic care. First, we aim to address tooth decay as it's a critical part of a healthy smile. Then, if you'd like, we'll move on to restorative and cosmetic treatments to bring back the smile of your dreams.
Best of all, care with us is entirely unique to each individual patient. We never take a cookie-cutter approach to your dental needs.
The Importance of Preventative Care
Every several months, you probably take your vehicle in for an oil change to ensure it runs smoothly for years to come. You can think of your oral health much like vehicle maintenance. Regular checkups and cleans are designed to catch any small issues that can arise before they become worse, as well as help to clean and maintain your smile for years to come.
Just as an oil change may save you from costly repairs down the line, visiting us can do the same thing!
To help patients stay on top of their oral health, we're happy to offer a recall program where you can come in for general scaling and polishing as well as periodontal treatment.
Our team is happy to offer services including but not limited to: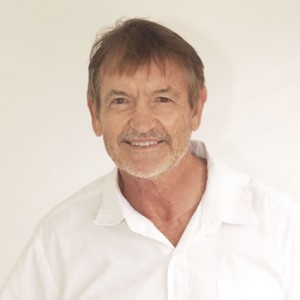 Caring and compassionate, Dr John takes the time to get to know his patients and what their smile goals and oral health concerns are. When you meet with him, you'll never feel rushed. Dr John will perform a comprehensive exam and assessment, and then craft a customised treatment plan that gives you options.
We regularly work with patients who don't love visiting us–and that's ok! At the practice, we'll do everything we can to help you feel calm and relaxed in our care and are proud to offer different sleep dentistry solutions for nervous patients. You can choose from inhalation sedation, oral sedation or IV sedation. During your visit, we can talk about what option is best for you.
Offering Emergency Care
When life happens, we're here for you. Our team is trained and ready to help you with any dental emergency you have, from broken teeth to awful tooth aches and everything in between.
Best of all, we accept all private health funds and feature a HICAPS on-site for easy refund processing.
Learn more about our services or book an appointment today by contacting us for a visit.

Dentist Doubleview WA | (08) 9446 1344