Dentist in Wembley Downs
We Look Forward to Serving your Smile Needs
A beautiful and healthy smile is undoubtedly one of the best accessories you can possess. Since opening Dentist Perth in 1981, Dr John Moran (Dentist) and his team have helped patients get the confidence-boosting smile they've always desired. Getting that gorgeous smile is convenient too! That's because, in addition to our Wembley Downs location (Downs Dental Clinic), we have two other locations in Sorrento and Doubleview.
In our cheerful and inviting dental practice, we enjoy caring for patients of all ages, from children to seniors.
Healthy Teeth Are the Foundation of a Stunning Smile
While some dental practices will provide cosmetic treatment even if the patient's teeth are decayed, we don't do that here. That's because we view healthy teeth as the foundation for cosmetic treatment. Your dentist will address any decay so your teeth are healthy, which can help ensure you get optimal results from your cosmetic treatment.
Providing a Spectrum of Services
Whether you're seeking to restore your smile, improve its appearance or just keep it healthy, we offer many high quality services in one convenient location. These include the following:
Just as you eat nutritious meals and exercise regularly, another healthy habit is to come in twice a year for a checkup to keep your teeth and gums healthy. It's like taking your car in to get it serviced at recommended intervals. Doing so can help it run at its best, so you don't end up with costly repairs. Similarly, if you skip regular dental checkups you will likely need expensive and complex dental treatment down the road.
Perhaps you had an unpleasant experience visiting the dentist as a child. That experience may have prevented you from getting the dental care you need as an adult. We get that many people have dental anxiety. That's why we offer multiple sleep dentistry solutions, including IV sedation, inhalation sedation, and oral sedation.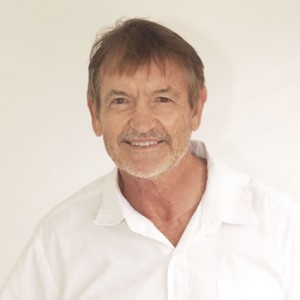 Warm and caring, Dr John values every patient and ensures he takes time with each one. He wants to know what your goals are for your smile and any oral health concerns you have. Dr John will also perform a comprehensive exam and assessment, and then create a customised treatment plan that gives you options.
We're Here When You Need Us
Whether you have an abscessed tooth, excruciating toothache or other dental emergency, you want to be seen straightaway. We offer same-day appointments to help you get out of pain and back to your day.
To make care accessible, we proudly accept all private health funds and have HICAPS on-site, allowing you to process your refunds immediately. Contact us today to book an appointment!
CONTACT US »

Dentist in Wembley Downs WA | (08) 9446 1344