Emergency Dentist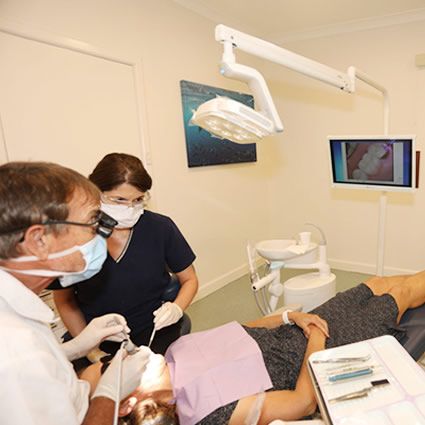 A painful toothache or knocked-out tooth can happen when you least expect it. We are here for you. The family dentists at Dentist Perth have a booking system that accommodates dental emergencies throughout the day. Contact us today to see how!
Some of the most common types of emergencies that we see include
Broken or chipped teeth
Avulsed (knocked-out) teeth
Broken crowns, bridges or dentures
Trauma due to a fall or accident
Abscesses and toothaches
Facial swelling
Inflamed gums
Dodging a Dental Crisis
Though you can't prevent every dental emergency, there are some things you can do to reduce your chances of experiencing one.
Never use your teeth as tools: While it may be tempting to tear open an envelope or package with your teeth, use scissors or other devices instead.
Wear a night guard if you grind your teeth. If you grind or clench your teeth, those habits can hurt your smile. We can create a customised night guard to protect your teeth while you sleep.
Safeguard your mouth while playing sports. If you play contact sports, it's essential that you protect your teeth and mouth. We offer customised mouth guards that are superior to over-the-counter varieties.
Avoid sticky or crunchy foods if you wear braces. Eating such foods can break or loosen brackets.
Keep your regular dental checkups. Skipping routine dental exams and checkups could lead to more extensive and expensive dental emergencies down the track . Save your time and money by seeing your dentist every six months.
What to Do During a Dental Emergency
First, call our office straightaway. We have three convenient clinic locations, two of which are open late or on Saturdays. Second, find any missing tooth fragments and place these in a cup of milk or saline and bring them with you to our practice. The faster you reach us, the quicker we can help you to get out of pain, and potentially save your tooth.
If you're worried about paying for your emergency treatment, you'll be happy to know that we offer convenient financing options. Insurance plans are also accepted!

Emergency Dentist in Doubleview, Wembley Downs, Sorrento WA | Dentist Perth