Veneers
Creating Beautiful Smiles at Dentist Perth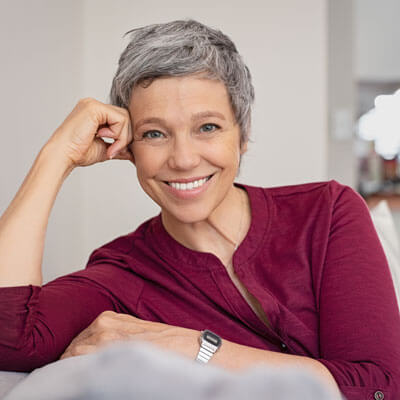 Dental veneers are thin, tooth-coloured shells of porcelain that are bonded over the front of aesthetically challenged teeth. Dental veneers are a more conservative treatment compared to the insertion of full crown. Our Wembley Downs, Sorrento and Doubleview dentists may recommend Dental veneers as part of a smile makeover when your underlying tooth is healthy.
When Veneers Are Recommended
Custom porcelain veneers are excellent for treating teeth that are
Chipped
Discoloured
Poorly shaped
Gapped
In most cases, porcelain veneers are recommended for treating defects that impact front teeth particularly when the defect is visible when you smile.
5 Advantages of Veneers
There are many benefits for using veneers in a smile restoration program; here are 5 dental health benefits:
They look natural
Porcelain veneers resist stains
Porcelain veneers protect and strengthen weakened teeth
Porcelain veneers can last for decades if cared for properly
Porcelain veneers can be maintained easily through good oral hygiene habits
Bonded Composite Veneers
For smaller irregularities, bonded veneers are often an appropriate alternative to conventional porcelain veneers. For these procedures, the problem tooth is "painted" with a bonding liquid and a putty-like composite material is moulded onto the tooth. A bright curing light hardens the material into place.
FAQ
How do I care for my Porcelain Veneers?
Caring for your Porcelain veneers is easy ! Simply brush (using non-abrasive toothpaste) and floss as you normally would and schedule checkups every six months. You should never use your Porcelain veneered teeth as a tool.Never use your veneers to open packages either. You must avoid biting on hard objects such as ice cubes, carrots or pencils as doing so could damage the veneers.
It depends on the Dental Health Insurance plan you have. If your plan doesn't cover Dental Porcelain Veneers, we can provide you with
convenient financing options
.
Get Started Today
No cosmetic concern is too big or small for the dentists at Dentist Perth to assist you with. Contact one of our three convenient practices to schedule an evaluation today. We're open late and on Saturdays!
CONTACT US »


Dental Veneers in Doubleview, Wembley Downs, Sorrento WA | Dentist Perth