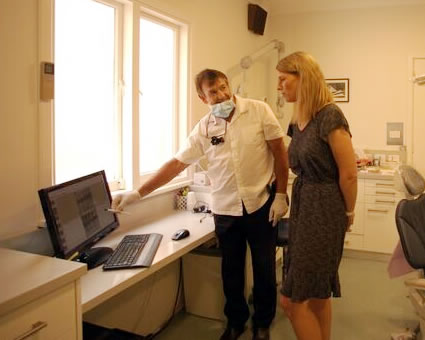 Dentist Perth Services
Our Dentists Help Keep Your Smile Healthy
As a team of practitioners with the same vision in mind, the dentists at Dentist Perth put one thing first: the health of your smile. We've been providing the same great dental care at our three locations beginning with the Wembley Downs Dental Clinic which opened its doors to the public over 38 years ago.
We have a lot of experience in assisting our patients in customising treatment plans that address their specific concerns and long term goals. Some of the services Perth Dentist provides include:
Preventative Dentistry
Our ultimate goal is to help you prevent dental problems before they start. Let us show you how.
Periodontal Therapy
Stop gum disease before it has a chance to cause permanent tooth loss and before it can impact on your general health. Ask about our non-surgical periodontal therapies.
Emergency Appointments
Call us straight away for same day emergency care. We're even open on Saturdays!

Dentist Perth Services