Meet the Team at Wembley Downs
Serving The Community For Over 38 Years
Established over 38 years ago by Dr John Moran, the team of family dentists at Dentist Perth
have one goal in mind: comprehensive, trustworthy and affordable dentistry for your family.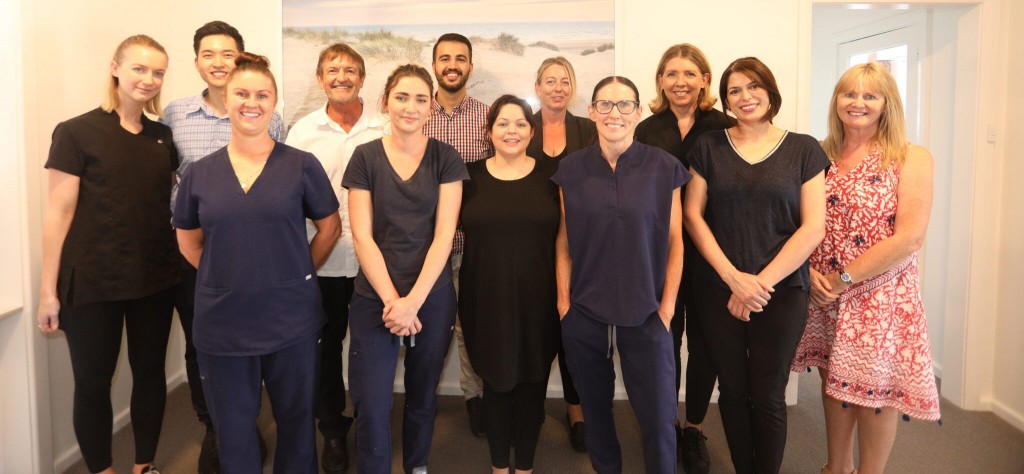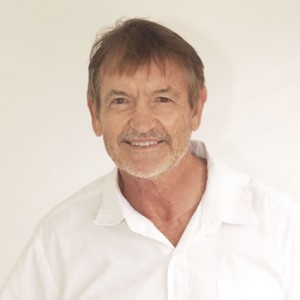 Dr John Moran, Principal Dentist
Dr John Moran always knew he wanted to work in the medical field, and dentistry seemed like the perfect fit as it allowed him the chance to be creative while working with his hands to help patients. He graduated with a Bachelor of Dental Science from the University of Western Australia in 1976, and has been practicing ever since, first in Surrey(UK) and on his return to Perth where he set up his first practice at Wembley Downs. Dr John enjoys interacting with patients on a daily basis and feels very fortunate to have the opportunity to help many patients achieve their smile goals while working alongside a fantastic staff.
Read more about Dr. John Moran »
Outside of the practice, Dr John enjoys spending time with his family, especially his grandchildren. He is avid about his fitness, keeping in good shape year round through swimming, golf and regular gym work in addition to hiking in the mountains and snow skiing. Each year, Dr John, through an Australia's Rotarian Program, organises and leads a volunteer team of health care professionals to the remote areas in East Timor where they help to train local dental nurses and provide much needed dental assistance to local communities. Dr John Moran is a member of the Australian Dental Association (ADA); Australian Central Association of Dentists(ACAD) and a Fellow of the International College of Dentists (ICD).

Dr Jessica Quach, Dentist
Dr Jessica strives for excellence, which shows through in her unique attention to detail with every patient that she has the pleasure of treating. Dr Jessica graduated from the University of Western Australia in 2010 with a Bachelor of Dental Science (Honours) and joined Dentist Perth shortly after. Here, her greatest goal is to help patients improve their oral health and confidence.
Outside of the practice, Dr Jessica enjoys keeping fit and trying out new local eateries. She's also an avid traveller and likes spending time with old friends. Dr Jessica volunteers her dental expertise to various foundations across Doubleview and the world every year.

Dr Harun Mulla, Dentist
Dr Mulla is the latest addition to the Dr John Moran and Associates team. Dr Mulla has completed his Bachelor of Health Sciences course from Curtin University before undertaking Doctor of Dental Medicine at The University of Western Australia. Dr Mulla has always dreamed of becoming a dentist since having undergone various dental treatment himself as a child. He understands the uneasiness that patients can experience with dental treatment and acknowledges the importance of empathy while providing dental care for all patients.
Read more about Dr. Harun Mulla »
Since graduating, he has strived for excellence in the provision of dental treatment. Dr Mulla enjoys all aspects of dentistry with particular interest in preventative, endodontic and cosmetic dentistry. He is always striving to broaden his skill set to provide a broader range of dental services to his patients, and as such we're thrilled to announce that he now offers Invisalign aligners and dental implants. Dr Mulla takes his time to ensure patients understand all treatment options and focuses on building a strong relationship with his patients.
When he isn't practicing dentistry, Dr Mulla enjoys spending his time outdoors, playing soccer or tennis with his friends. To unwind, you'll find him spending time with his wife, Leyla, and family over a traditional Turkish tea or coffee.

Sue Shepherd, Dental Therapist
Wanting to make a difference in the oral health of the Doubleview community, becoming a dental therapist felt like a natural fit for Sue. Upon completing her Associate Diploma in Dental Therapy from WA Institute of Technology in 1985, she joined the Dentist Perth team where she enjoys being a part of such a professional practice. Sue has a unique interest in periodontics and preventative dentistry and loves being able to make a positive impact in the lives of our patients. Sue, being the longest operating therapist at Perth Dentist, heads up a highly skilled team of preventative clinicians that are the backbone of John Moran's Practice.
Outside of the practice, Sue loves to cook and entertain at home while spending time with her family.
Three Practices to Choose From
Each of our dentists move between our three convenient locations. Your records are accessible at each of our practices, so that you can arrange to visit whenever and wherever is most fitting for your needs. Contact us today to schedule!
EXPLORE OUR SERVICES »

Meet Our Team at Dentist Perth