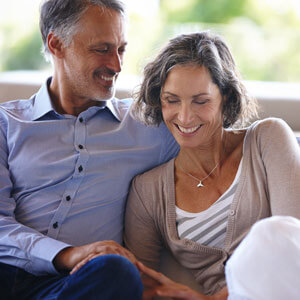 Dentures
At Dentist Perth, it's our goal to help patients achieve the smile of their dreams. For some, that means restoring many teeth with natural looking dentures.
Dentures are ideal for individuals who may have lost several teeth due to old age, decay or an oral disease. Our Doubleview dentist has helped hundreds of patients just like yourself feel more confident about their smile!
Dentures are designed to function just as your natural teeth did. You'll be able to chew food and speak with ease. Dentures often help improve personal confidence in addition to restoring your mouth.
Frequently Asked Questions
We'd love to help you decide! To find out if dentures are the ideal treatment for you, you can schedule a
no obligation consultation with our team
. We'll discuss the denture process and what kind of results you can expect. We're here to answer any questions you might have. An ideal candidate for dentures is someone who may be missing many teeth and wishes to improve function and aesthetics of the teeth.
Because the needs of each patient are unique, it's difficult to give an exact cost of treatment before examining your mouth. Rest assured, there will be no financial surprises.
How many practice visits are required?
A few visits to our practice are required to complete your denture treatment. We'll begin with a consultation, followed by impressions and fitting dentures to your mouth. When your dentures are ready, we'll invite you back for a final fitting to ensure they work exceptionally well.
Yes! We're happy to report that most patients say family and friends don't even know their dentures aren't they're real teeth. Your dentures will look and function exactly as your natural teeth.
Discover How We Can Help
We'd love to invite you to schedule an appointment with our practice to learn more about whether or not dentures are the right restorative treatment for you. To schedule a visit, please contact our practice.
We look forward to meeting you!
We're open late, with three convenient locations to choose from.
CONTACT US »

Dentures in Doubleview, Wembley Downs, Sorrento WA | Dentist Perth