Wisdom Tooth Extractions
Comfortable Dental Extractions in Wembley Downs, Sorrento and Doubleview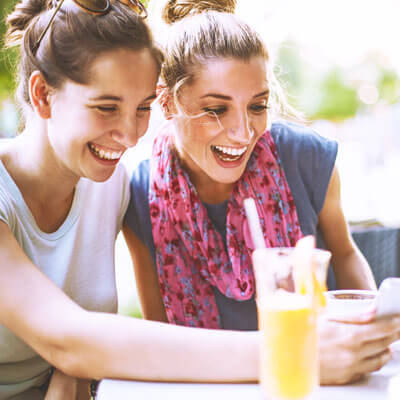 Most people have four wisdom teeth. They can erupt anytime between the mid teen years to the late 20's. While some people have no problem with their third molars, others experience significant pain or complications.
Our dentists are fully qualified to evaluate how your wisdom teeth are erupting or if they are unable to erupt. After a thorough examination, your dentist will give you their professional assessment and assist you in deciding what the best plan of action for your continued dental health.
When do Wisdom Teeth Cause Problems?
Although not everyone experiences pain or discomfort with wisdom teeth, they may need to be removed if the third molars are:
Impacted, due to lack of adequate spacing
Damaging the health of adjacent teeth
Becoming infected or are developing a cavity
Causing other teeth to become crowded
Triggering consistent pain or swelling
Problem wisdom teeth should not be ignored! Proactively removing the wisdom tooth can prevent additional damage to other otherwise healthy teeth. If left untreated, impacted or infected wisdom teeth can push other teeth out of alignment, causing pain, damage and possibly even affecting your jaw, sinuses and gums.
What to Expect
Wisdom tooth removals are sometimes a necessary procedure and at Dentist Perth we can provide a professional opinion on treatment options. In more complex cases, we may refer our patients to a local oral surgeon. However, we are happy to provide comfortable removal along with the aid of sedation dentistry upon request.
To find out if your wisdom teeth need to be removed, contact our dentists to schedule an x-ray and evaluation. Financing plans are available and insurance is accepted and processed on the spot with HICAPS.
CONTACT US »

Wisdom Teeth Extractions in Doubleview, Wembley Downs, Sorrento WA | Dentist Perth