Sleep Dentistry
Dentist Perth Sedation Options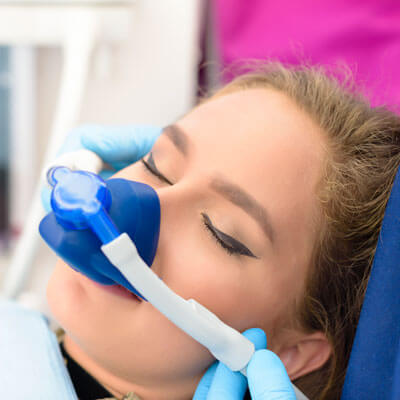 Have you ever felt nervous about visiting the dentist, or dreaded going to a dental appointment? At Dentist Perth, we believe in dental care that's easy and simple for you.
Our Wembley Downs, Sorrento and Doubleview dentists want to keep you comfortable throughout your dental visit. Sometimes that means providing additional time for your procedure. Some situations may even call for sedation, to ensure that the patient's mind is completely at ease no matter what service is being received. The sedation options we offer include IV sedation, inhalation and sedation and oral sedation, chosen based individual needs and which procedures are needed.
Why Should You Choose Sleep Dentistry?
Sometimes called "Twilight Sedation," IV sedation allows you to complete large amounts of treatment in fewer visits. This safe medication prevents you from making multiple appointments or taking extra time off of work. The moderate IV sedation is administered by a licensed anaesthetist that comes into our clinic, so you don't have to have your treatment completed at a hospital.
Other Sleep Dentistry Options Available
It's also an option to choose light inhalation sedation or oral sedation, which are safely administered by our Doubleview dentists. These lighter forms of sedation allow you to be responsive throughout the procedure, but limit your anxiety or how much you remember about the visit.
Inhalation sedation involves a mixture of oxygen and nitrous oxide breathed in through a nosepiece. Oral sedation consists of a medication that you can take prior to the procedure so that you feel relaxed by the time we are ready to proceed.
If you've delayed your care because of anxiety or fear of what it will feel like, ask how our sleep dentistry options can help. Contact Dentist Perth today for more information. Keep in mind that you can use your health fund coverage for your visits and process your rebate on-site with HICAPS.
CONTACT US »

Sleep Dentistry in Doubleview, Wembley Downs, Sorrento WA | Dentist Perth